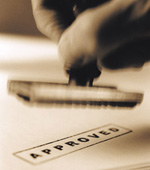 What really sets QCS apart from other industrial consulting and inspection companies are the following certifications that we maintain.
QCS has the advantage of participating in the Federal Disadvantaged Business Enterprise Program (DBE) which operates under the guidance of the United States Department of Transportation. By successfully demonstrating eligibility for this program, QCS benefits include contract assistance, ongoing training opportunities and both technical and business related support services.
In addition, QCS is an active participant in the Ohio Department of Administrative Services Encouraging Diversity, Growth and Equity (EDGE) certification for public contracting. The EDGE program establishes goals for State agencies, boards and commissions in awarding contracts to certified EDGE businesses. The program provides a host of distinct advantages including contract, management, financial and bonding assistance. It also affords Mr. Nolan the invaluable experience of the Mentor/Protégé program, the results of which have increased QCS's business volume and growth potential immensely.
Finally, QCS has attained status as a Small Business Enterprise (SBE) in Cuyahoga County, Ohio. This program provides enhanced contracting opportunities and support services for County projects with SBE goals.